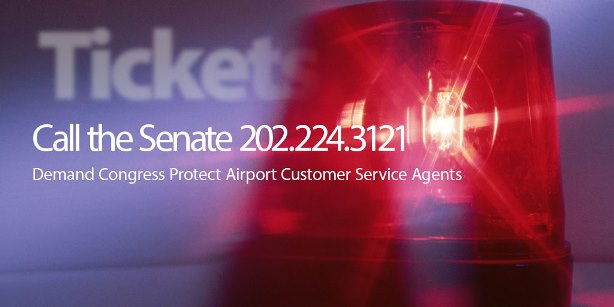 The Federal Aviation Administration (FAA) reauthorization bill being debated in Congress isn't complete until the Senate includes language protecting airport Customer Service Agents from assault, write IAM Transportation General Vice President Sito Pantoja and Transportation Trades Department President Edward Wytkind in The Hill.
READ: FAA Authorization Should Not Move Forward Without Commonsense Protections for Customer Service Agents (The Hill)
"These working people, who serve customers and play a big role in keeping air travel safe and efficient, deserve the peace of mind that their employer and government are doing everything possible to protect them from assault," write Pantoja and Wytkind.
Disturbingly, attacks by travelers against Customer Service Agents are on the rise at airports across the U.S. Without federal protections, it's up to local jurisdictions to decide when or if to prosecute attackers — if the incidents are reported at all.
"Lawmakers have the power — and we would argue, the responsibility — to help curb this senseless violence," write the pair.
Democrats and Republicans on the House Transportation and Infrastructure Committee approved the change, but Senate lawmakers have failed to include a similar provision in their version of the bill.
TAKE ACTION: Send a message telling Congress to stop assault on Customer Service Agents at U.S. airports, then call the Senate Switchboard at 202-224-3121.