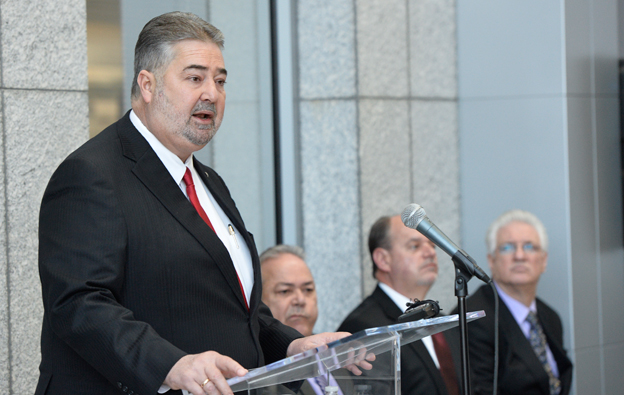 IAM International President Bob Martinez sat down with the Machinist News Network to discuss the IAM's future, organizing new members, how the union deals with employers and the challenges ahead.
WATCH: ViewPoint with IAM President Bob Martinez
Since taking office in January 2016, Martinez says he understands his important responsibility as the union's president and realizes the shoes he has to fill. He talked about the importance of solidarity and putting the "fight" back in the "Fighting Machinists."
"To me unity is everything. The IAM is a family," said Martinez. "So what I want to do is unify our ranks, bring our membership together, be focused and move forward together as an organization."
Martinez explained that the union needs to rethink the way it deals with employers that haven't been treating our members fairly.
"I'm sick and tired of this business with these employers where they want to be your friend one day and the next day they want to rob our members or their families blind at the bargaining table," said Martinez. "And then they want us to work with them and help them with everything else."
Martinez emphasized that organizing new members is a key focus for the future, to strengthen the IAM for all its members.
"We have to change our strategy in the way we look at organizing," said Martinez. "Anybody that works for this organization needs to be thinking organizing 24/7, every day, every week."
Click here to watch the entire interview.