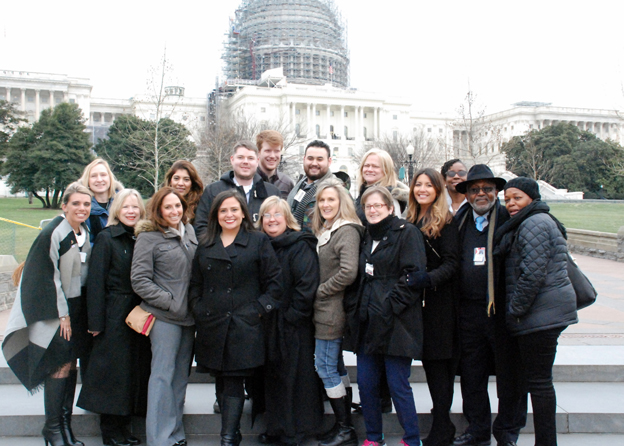 Flight Attendants hit Capitol Hill demanding passage of the Flight Attendant Fatigue Amendment
IAM Flight Attendants need your help securing 10 hours rest after a full duty day, the same rest period given to pilots.
Join them as they take the fight to Washington, DC on Wednesday, March 16:
10:30 a.m.: Rally for Rest at the Capitol Visitor Center Auditorium
12 — 4 p.m.: Congressional Office Visits
Please RSVP and send any questions to IAMfor10@gmail.com.
If you can't make it, please call members of the Senate Commerce Committee and tell them to include language mirroring the House-approved Flight Attendant Fatigue amendment in the Federal Aviation Administration (FAA) reauthorization bill. Click here for a list of committee members and a sample phone script.
Preceding the Rally for Rest, IAM Transportation General Vice President Sito Pantoja sent a letter on behalf of the IAM, and the thousands of Flight Attendants it represents to Sen. Dan Sullivan (R-AK), urging him to support two flight attendant fatigue amendments to the FAA reauthorization bill.
Both amendments mirror the Flight Attendant Fatigue language that was agreed to in the House FAA bill.
"The Senate bill in its current form does NOT adequately prescribe minimum rest requirements for chronically fatigued flight attendants," said Pantoja. "Flight attendants must have 10 hours rest with a Fatigue Risk Management Plan ("FRMP") that specifically addresses the chronic fatigue that plagues our nation's flight attendants."
WATCH: Fight for 10 Hours Rest